What Is Sedation Dentistry?
Posted by Samir T. Ayoub on Apr 6 2023, 05:14 AM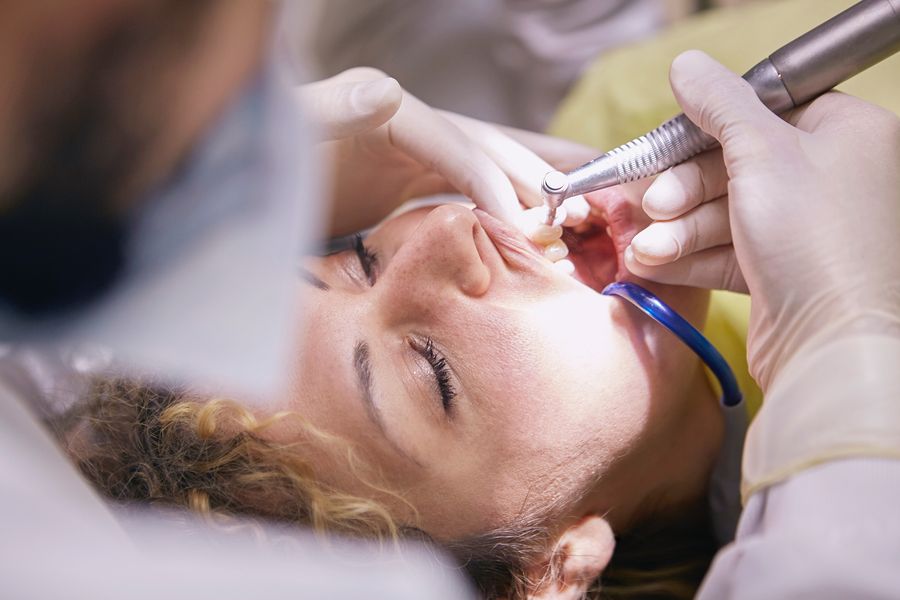 Dental sedation is used to help patients feel relaxed during a dental appointment at SAMIR T. AYOUB DENTAL CORPORATION. Sedation dentistry is often a good option for many patients anxious about visiting their dentist because it can help them remain relaxed and calm throughout their procedure. This can help patients experience less dental anxiety, allowing them to continue their treatment plan without worry or stress. Our dentists will work with you to determine which option is best for you based on your medical history, level of anxiety, and preferences.
Types of Sedation Dentistry
Nitrous Oxide
This sedative is inhaled through a mask placed over the nose and takes effect almost immediately. Patients feel comfortable and relaxed and often fall fast asleep during the procedure. Recovery time is minimal, and patients can usually drive themselves home afterward. The effects of nitrous oxide wear off quickly after the mask is removed, so most patients feel back to normal immediately later.
Oral Sedation
Oral sedation is a moderate form of sedation dentistry. You are given a pill to take about an hour before your appointment to help you feel relaxed throughout your entire procedure. However, you can still respond to conversations with your dentist when necessary. With oral conscious sedation, many patients can even sleep through their treatments.
IV Sedation
Dentists often recommend sedation dentistry for people with a severe gag reflex, low pain threshold, or needing multiple procedures in one appointment. For those patients, an IV sedative can help you fully relax during your appointment. The medication is delivered through a small needle placed in your vein and works quickly to relieve anxiety, fear, and pain.
The Benefits of Sedation
Both adults and children can benefit from sedation dentistry. Sedation can be used during a dental procedure to help relieve anxiety or discomfort for adults. Children benefit from sedation because dental treatments can sometimes be scary and stressful. Many children also have a problem sitting still for treatments. With sedation, your child will be completely relaxed while receiving treatment.
While sedation benefits patients, it is equally crucial for dentists. Patients who are anxious or nervous during their appointment are less likely to follow the dentist's recommendations regarding their oral health. This can affect their teeth, gums, and overall health and well-being. With the help of sedation dentistry, both the patient and dentist can enjoy a more positive experience.
Patients should consult our dentist before dental treatments to determine if they will be suitable candidates for dental sedation. Visit SAMIR T. AYOUB DENTAL CORPORATION at 16505 Clark Ave, Bellflower, California 90706, or call (562) 925-2223 for the best dental care.