All About Modern Dental Procedures
Posted by BELLFLOWER COSMETIC DENTISTRY on Dec 21 2020, 10:48 AM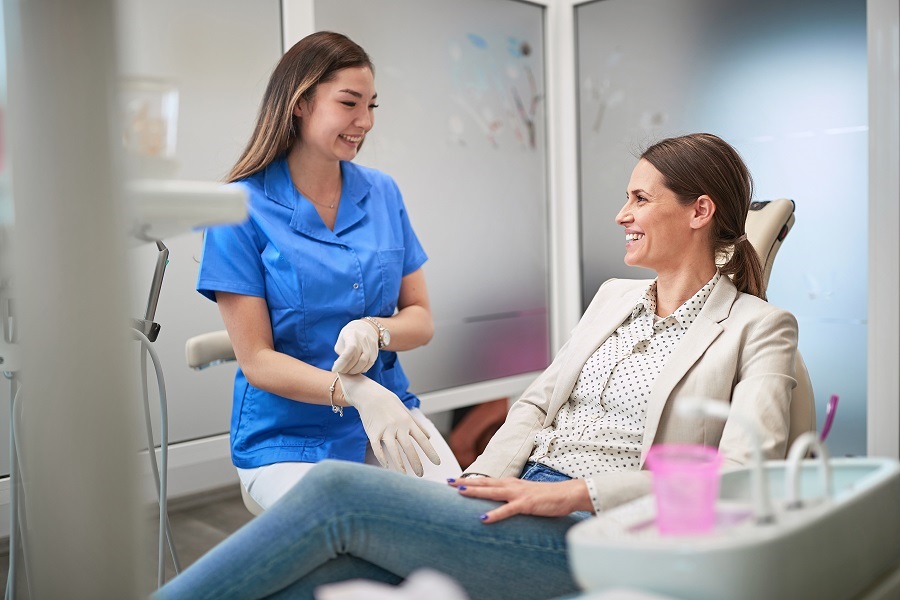 Many people still deny visiting the dentist merely because of anxiety issues or, say, dentophobia. But today, due to the development of modern technology and techniques in the field of dentistry, a visit to the dentist has become like a cakewalk, and in some cases, you will even enjoy the visit. 
Let us discuss some of the modern dental procedures in detail. 
Dental Implants 
If you have lost teeth and wonder what to do, then worry not; dental implants are a modern procedure through which you can get the lost tooth back. More importantly, they are the replacement for dentures. This can be used to replace a lost tooth or can be used as a bridge to replace several teeth. Dental implants are thus a perfect way to get your lost smile back. 
Ozone Therapy 
In order to kill the bacteria in the mouth, this technique makes the use of energized oxygen, which helps in disinfecting the mouth. This method has been used in modern medicine for quite a long time now. However, in the field of dentistry, it has recently emerged as a part of oral health treatment. The interesting part about this therapy is that most patients tend to love this procedure. 
Invisalign 
Invisalign is a technique that is used to straighten the misaligned teeth. One main advantage of Invisalign is that it is not uncomfortable for patients to wear it. Typically, when the patient wears these aligners, they can find the teeth straightened in 12 to 18 months. These aligners are removable, and you can conduct your regular activities without any disturbance or pain. 
Radiography and Digital X-rays
Today, it is possible to complete various dental procedures in a short duration of time because doctors can diagnose the fault in your oral region more accurately and fast using modern tools like Radiography and Digital X-ray. They can give a clear view of your teeth, jaw, and mouth, allowing the doctors to get a precise idea of your oral condition. Using the reports from these, dentists today are able to provide proper and rapid treatment. 
Intra-Oral Camera
This device is about the size of a dental mirror, which gives the dentist a panoramic view of your oral cavity. With the help of this camera, today, dentists are able to record your entire mouth and examine the problems. This also has the feature of zooming, which makes the probing even more helpful.