Seven dental tips from Dr. Ayoub to relieve your baby's teething pain
Posted by BELLFLOWER COSMETIC DENTISTRY on Nov 16 2020, 07:53 PM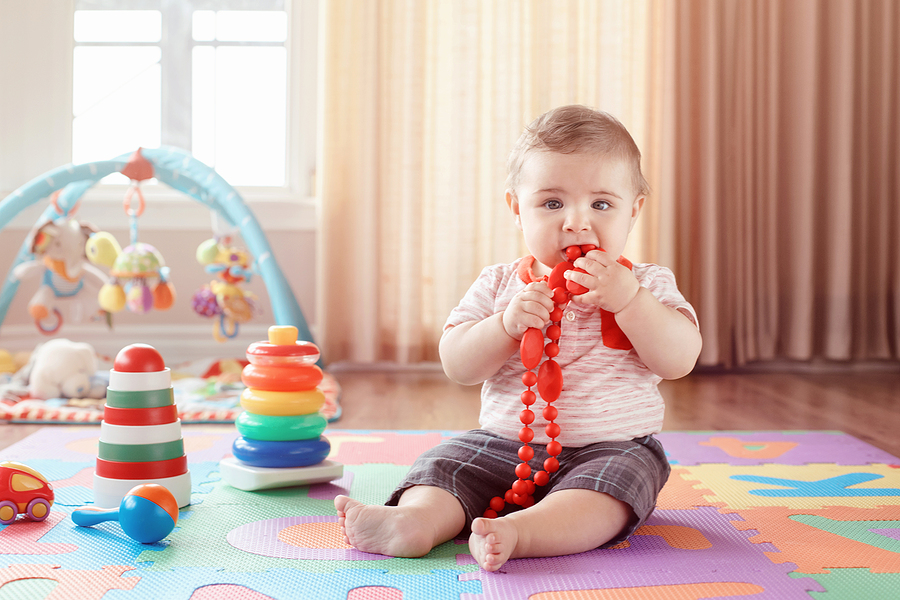 Your newborn is born with 20 teeth under their gum line. The first tooth appears between 6 months and one year of age, and most children have all twenty of their primary teeth before they are three. Though teething is a natural process, it can create gum swelling, irritability, facial rash, disrupted sleeping patterns, drooling, decreased appetite, and gum tenderness, making the baby's experience uncomfortable.
How can you help keep your baby comfortable?
Here are a few pediatric dental tips that will help to soothe your teething baby.
Massage the gums
Parents can gently rub and apply pressure to your infant's gums with a clean finger or a soft cloth to ease the pain and discomfort.
Chewing toys
Chewing toys and pacifiers works best to comfort aching gums. Cooling them down by refrigerating before use can help numb the baby gums and relieve pain. Solid rubber or plastic chewing toys are preferred as a liquid, or gel-filled toys can break. You can also cool a wet washcloth and give your baby to chew. Remember not to leave your baby unattended if they are chewing on something as this could be a choking hazard.
Freeze milk popsicles
Frozen milk popsicles can soothe uncomfortable teething pain and substitute solid foods if your baby is reluctant to eat while teething. This can be prepared by filling the popsicle mold with milk, covering it with a plastic wrap, and freezing them.  
Wipe away excess drool 
Babies drool while they teethe. Drooling can soak their clothing and hence, have your baby wear a bib. Always keep your baby's face clean by wiping away drool to prevent face rash.
Give chilled fruits
If you have introduced solid foods to your baby, you could try giving frozen fruits like bananas, apples, and pears to soothe irritated gums.
Some extra cuddling time
Sometimes, the best way to comfort a baby is some extra cuddle time. Carry your baby, rock your baby in a chair – this can sometimes comfort the baby than anything else. Provide additional nursing sessions if you breastfeed the baby as they provide the baby with a quiet and relaxed time.
Pain medications
Talk to your baby's pediatrician about providing over-the-counter pain medication as a last resort if nothing else helped. These medicines can help ease pain allowing the baby to have a relaxed sleep.
Teething is not an illness but is a normal part of a baby's growth. With some pediatric dental tips, you can make the teething smooth for your baby. American Dental Association recommends scheduling your baby's first dental visit once the first tooth appears. Regular dental visits set the base for your baby to have healthy teeth and gums.
Call us at 562-925-2223 for any questions or to schedule your baby's first dental appointment with Dr. Ayoub.