Topical Fluoride Treatment for Children: Self and Professional Application
Posted by BELLFLOWER COSMETIC DENTISTRY on Oct 22 2020, 09:55 AM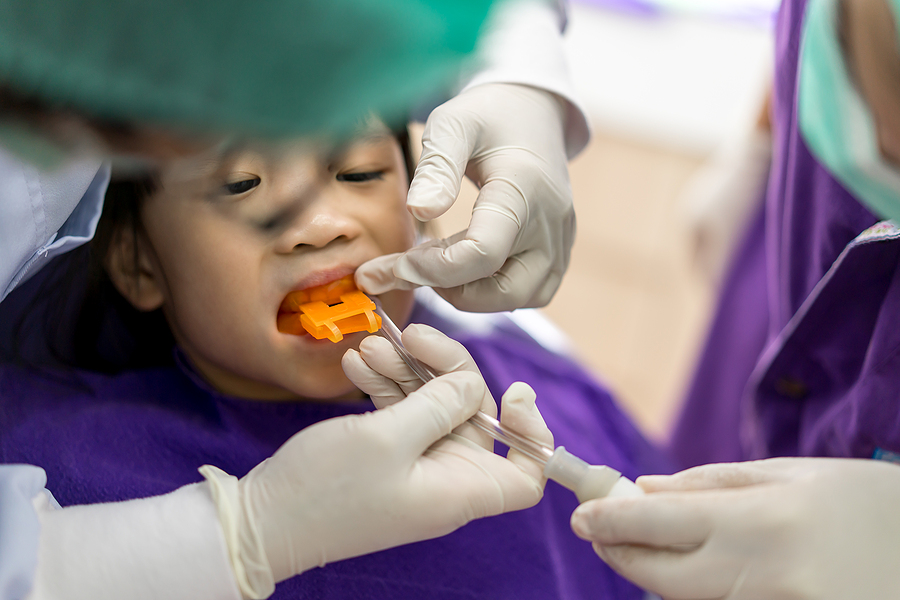 Healthy teeth and gums are directly proportional to your child's overall physical health. Since tooth decay is a chronic oral condition in kids, it is recommended that all necessary steps be taken to prevent tooth decay and eventual formation of tooth cavities.
Fluoride has been and continues to be an important dental intervention that builds strong teeth and supports healthy tooth enamel. It is also known to fight harmful decay-causing bacteria in the teeth.
Topical Fluoride Treatment for Children's Teeth
Topical fluoride treatments focus on existing teeth in the mouth and aid in making them more decay-resistant. They do so by reducing demineralization, increasing remineralization, and inhibiting bacterial metabolism.
Self-applied Topical Fluoride
Dentists recommend parents to start caring for a child's teeth starting right from emergence. Here's how you can bring in fluoride into your child's everyday dental routine:
Toothpaste
Pick a toothpaste containing fluoride and use about a rice grain-sized amount of it when brushing the teeth of children aged below three years. For those above three years who have learned how to spit, a pea-sized amount of toothpaste should do. Encourage children to brush twice a day and to use gentle circular strokes while at it.
Mouth Rinse
If your child is over six years old and can rinse and spit, and are susceptible to dental caries, develop a habit to rinse the mouth with a fluoride-containing over-the-counter mouth rinse. If your child is too young, do not use alcohol-containing mouth rinses.
Professionally-applied Topical Fluoride
Fluoride products that require a dental professional for application are highly concentrated and, therefore, do not need to be applied frequently. A few of the professionally-applied fluoride products include:
Prophylaxis paste
A fluoride-containing prophylaxis paste is used during dental prophylaxis. It is an abrasive paste that contains a high concentration of fluoride that restores the surface layer of the tooth enamel removed during polishing. The prophylaxis paste alone is not sufficient in treating dental caries.
Mouthrinse, gel, foams
Fluoride gels, foams, and rinses are used during dental visits on children who are at a high risk of dental caries. Since these are highly concentrated, they are done in intervals of 3 to 12 months that vary from case to case.
Varnish
Fluoride varnish is applied to the teeth of children who have a high incidence of teeth decay and cavities. Fluoride varnish significantly reduces dental cavities and can be used from the time of tooth eruption. The dosage and frequency are decided by the dentist based on the cavity risk considerations.
A majority of the time, fluoride dental procedures are conducted when the child does not have access to fluoride in the form of fluoridated community water or fluoride-containing everyday toothpaste. However, it is advised to moderate the use of fluoride treatments as excessive use of fluoride can lead to fluorosis - a condition that causes white striations or stained pitting of the tooth enamel. Take your child to the dentist regularly and ask for advice on the usage of fluoride products.
Schedule an online appointment or call us at 562-925-2223 to have a consultation with Dr. Ayoub, and we'll be happy to guide you further.