Dentures
Posted by BELLFLOWER COSMETIC DENTISTRY on Apr 28 2021, 11:43 AM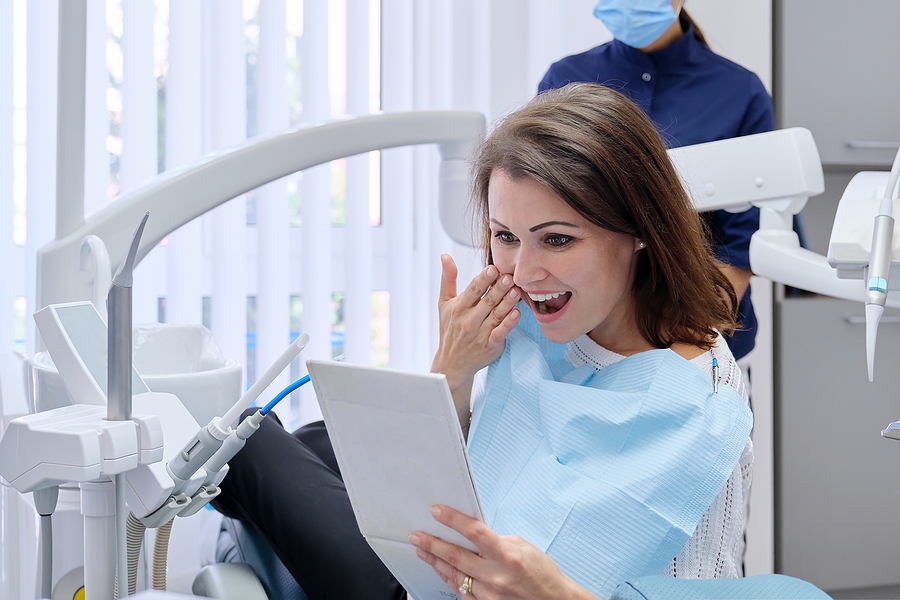 Dentures have always been a boon to patients who have lost more than just a few teeth. When patients have lost almost all their teeth, it would be very difficult and inappropriate to replace them using conventional dental implants or bridges. Hence, we recommend patients choose dentures, as it is significantly easier to replace them in one shot. Moreover, dentures offer various advantages that their alternatives do not.
What Are Dentures?
Visually, a denture looks exactly like a set of teeth supported by gums. Dentures are fabricated from acrylic and ceramic — tooth-colored ceramic is used to fabricate the teeth while acrylic is used to fabricate the gums. Patients who have lost almost all their teeth can get them restored using dentures. They will be able to bite and chew food like they used to before.
Advantages of Conventional Dentures
They are the go-to solution to restore a large number of extracted teeth.
The patient's oral functionality will be restored fully with the help of dentures.
They are removable. You may put them on or take them off whenever you please.
They are simple to fabricate or modify in case they get damaged.
What Are Implant-Supported Dentures?
If you have missing teeth and are looking for a permanent solution to replace them, we advise getting custom-designed implant dentures that are long-lasting and beautiful. Having implants to support your dentures puts less stress on the remaining teeth and can prevent the loosening of the dentures. 
Benefits of Implant-Supported Dentures
Implant-supported dentures have a lot to offer you. A few benefits are listed below:
They provide excellent stability and comfort.
They are smaller and less bulky.
Patients gain more confidence to laugh, speak, and eat in public.
They reduce bone loss.
They are cost-effective.
They reduce wrinkles around the mouth.
They improve the patient's ability to chew.
How Do I Get Implant-Supported Dentures?
Getting implant-supported dentures involves several steps. First, your dentist would take a 3D scan of your mouth, and then map out a treatment plan. Then implants, where the dentures will be anchored, would be placed. Once the implant has been secured into the jawbone, the dentist would place the dentures on the implants and secure them firmly. The entire process involved in getting your implant-supported denture might take a few months depending on various factors.
Please reach out to us to schedule a consultation with our dentist, Dr. Ayoub, and we'll guide you further. You can call us at (562) 925-2223 or reach us online through a virtual consultation.