Does Your Child Hate Brushing? Fun Ways to Teach Your Kid to Brush Their Teeth
Posted by BELLFLOWER COSMETIC DENTISTRY on Apr 15 2021, 08:00 AM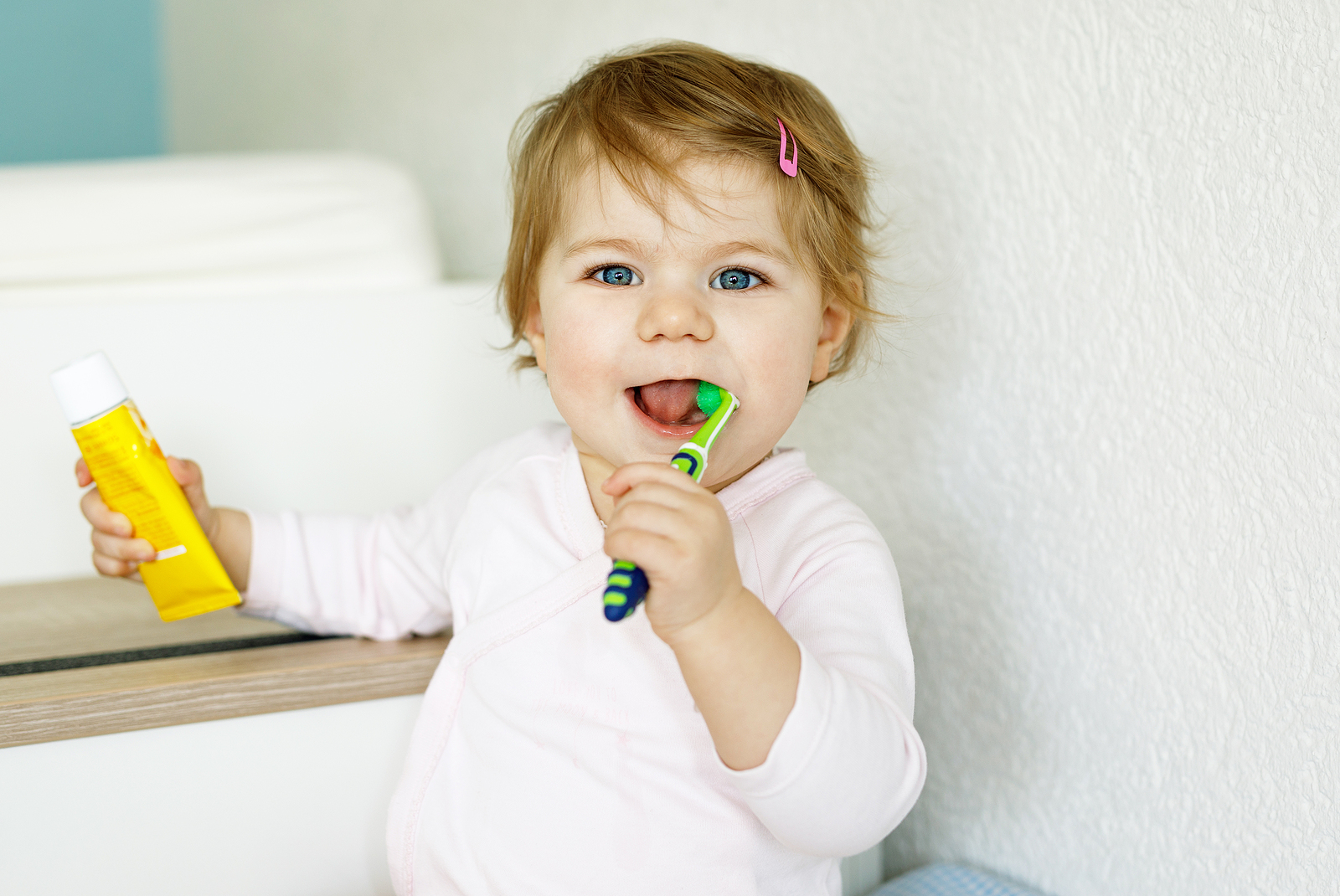 One of the basic life skills that your child needs to learn is the art of brushing their teeth. This includes both the right frequency and the right manner. 
However, children may find this repetitive task boring. So, how can you make them stick to the routine?
Our dental care experts at Samir T. Ayoub Dental Corporation in Bellflower, California, provide specialized dental solutions for patients of any age, including children. Here are some ways to make toothbrushing interesting for your child:
Make It a Fun Activity
Play your child's favorite cartoon or song or even animated toothbrush videos to make brushing the teeth a fun activity. This will serve two purposes:
The time will just fly by and two minutes of brushing won't be a hassle.
It will increase playtime and your child will look forward to their brushing routine.
Routine - Kids Learn From It
You should never skip your child's brushing routine after a tiring day or for other reasons. This is because they might lose their interest and it will be quite difficult for you to start the routine all over again.
So, always remember to make sure they brush twice a day daily without any interruptions.
Motivation and Rewards
Make a list of activities or things that your child loves like a trip to the play area of their favorite mall or 10 minutes of extra screen time.
Set a goal chart and show it to your child. Use it as a motivation for them to follow their brushing routine. Every time they come to you after brushing their teeth, praise them for their achievement and don't forget to reward them according to the chart. 
Join In 
Kids love imitating adults. So, synchronize their brushing routine with yours and it will be a win-win for you and your child.
Story Time
Kids also love stories. So, if your kids aren't into videos, tell them a story while they brush their teeth. Make your child the next superhero who protects the "oral universe" from bacterial attacks.
Shopping for Dental Products
Allow your child to choose their favorite dental products like toothbrushes and toothpaste. Different colors and flavors will surely get their attention and they'll need no further motivation to start using them.
These simple yet efficient tips and tricks will pave the foundation for better oral health in your kids.


If you are looking for ways to teach your kids to brush their teeth regularly, call Samir T. Ayoub Dental Corporation at (562) 925-2223 or visit us at 16505 Clark Ave, Bellflower, California 90706.