Pregnancy dental care tips
Posted by BELLFLOWER COSMETIC DENTISTRY on Mar 16 2021, 11:32 AM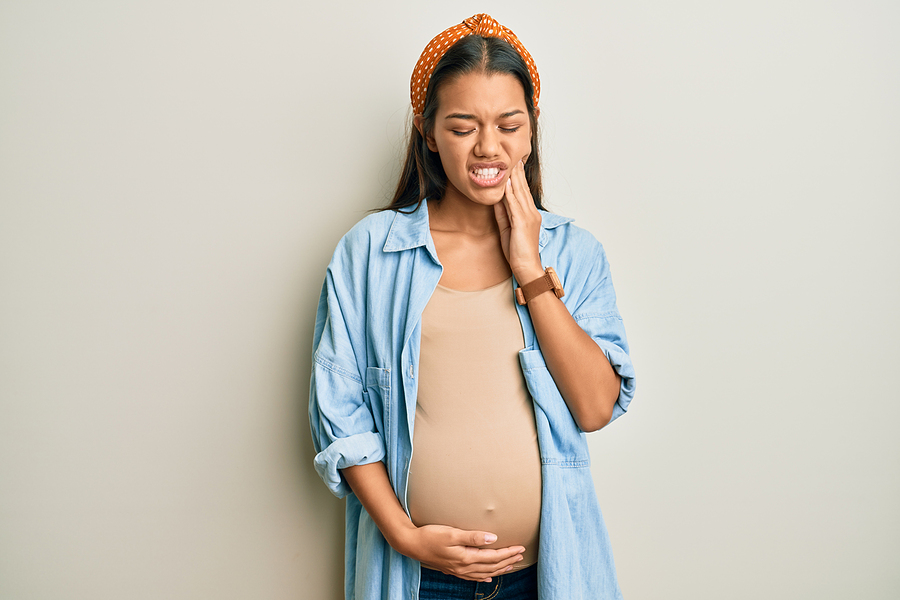 Being extra cautious of their health and diet, as well as making subtle changes to their routine are some of the many things pregnant women do. However, the same women may fail to give more importance to their oral health, which is quite an unhealthy practice. Here are a few dental care tips for pregnant women that will help maintain better oral health during this crucial period.
Visit the dentist regularly.
The dentist would be the best person to take a deeper look into your mouth and determine if any oral conditions may be starting, which you may fail to notice. Also, the dentist could conduct a thorough overall diagnosis of the teeth, gums, and surrounding soft tissues to see if there are any plaque or tartar buildup, or any tooth cavities that occur. In case you have plaque and tartar deposits on your teeth, we will remove them through ultrasonic scaling. And if we spot any cavities, we can use tooth-colored fillings to fill them.
Watch out for gum disease.
Gingivitis and periodontitis could be harmful not only to you but to the fetus as well. When patients develop gum disease, the microbes in the decayed gum tissues could enter the bloodstream and be transmitted throughout the body. For pregnant women, this could adversely affect the baby. This is why getting gum disease treated at the earliest possible time is extremely crucial.
Brush and floss regularly.
These are the simplest ways to ensure better oral health. Brushing the teeth with fluoride-rich toothpaste using a soft/medium bristled toothbrush helps to remove most of the oral bacteria and significantly reduces your chances of developing cavities and other oral concerns. Flossing eliminates the microbes and food residues that stick between adjacent teeth, which is extremely important to avoid tartar buildup.
Consumption of sugar is not bad in itself. But sugar residues sticking to the teeth is. It acts as food for the bacteria in the mouth, which in turn excrete acidic substances that erode the enamel and decay soft gum tissues. Hence, to stay clear of all these drawbacks, it is best to limit the consumption of sugar, aerated drinks, beverages, chocolates, etc.
Please reach out to us to schedule a consultation with our dentist, Dr. Ayoub, and we'll guide you further. Please call us at (562) 925-2223 or reach us through online consultation.