Are Dental X-Rays Safe?
Posted by BELLFLOWER COSMETIC DENTISTRY on May 27 2021, 10:17 AM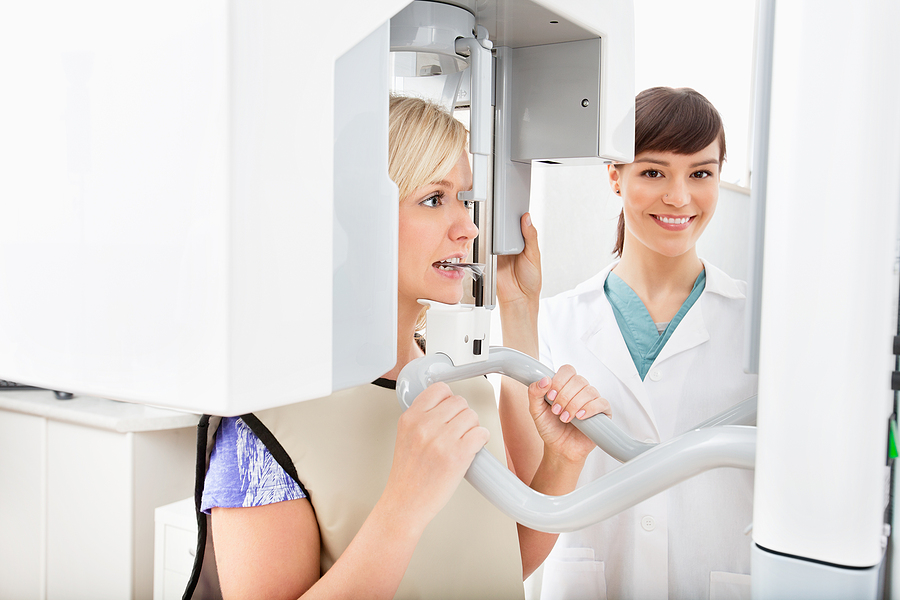 Dentists use dental X-rays or radiographs to get a better view of the oral tissues. They are essential diagnostic tools used to evaluate your oral health by capturing the images of your teeth, jawbone, gums, and other oral tissues. X-rays allow us to identify oral concerns such as cavities, root canal infection, jawbone deterioration, and impacted teeth.

Are Dental X-rays Safe?
This is a question many people may have on their minds. And the answer is, 'Yes, dental X-rays are extremely safe. The radiation levels you are exposed to are minimal and safe for human tissues.' They are quite helpful in detecting the presence of oral conditions that may not be visible to the naked eye. To help put your mind at ease, we will explain how much radiation you would be exposed to and whether or not it would have any effect on your body.
How Much Radiation Does An X-Ray Produce?
When X-rays were first used by healthcare professionals and dentists, they had little to no idea about how much radiation patients would be exposed to upon repeated usage. The technology used then was primitive, and appropriate safety measures weren't being followed. But thanks to the advancements in technology, the amount of radiation produced by the radiograph has been reduced dramatically.
Technically, a single dental x-ray produces approximately 0.1 mrem of radiation. Let's put that figure into perspective, given that many everyday things near us emit radiation in extremely small quantities. The very soil on which we stand emits radiation of 35 mrem per year. Smoking cigarettes produces comparatively higher radiation of 1300 mrem per year. Even the drinking water in our kitchens contains radiation. It is pretty clear that the radiation produced by dental X-rays is negligible and can't possibly have any adverse effects on human tissues.
Would You Need A Dental X-Ray?
X-ray techniques and equipment have been honed over time, and the ones we currently use are some of the best X-ray devices ever. This, combined with the protective gear we provide, is sure to keep your radiation absorption to a bare minimum. Besides, we suggest dental X-rays only if absolutely required. Here are some of the applications of X-rays in dentistry:
Decay at the intersection of two teeth
Root canal infection feared to have changed the root canal structure and has advanced to the jawbone
Bone shrinkage or deterioration
Cancerous growth, such as tumors, cysts, etc.
Orthodontic treatment
Please schedule a consultation with our highly trained team of dental experts and we'll provide more information and guide you further. Call us at (562) 925-2223 or reach us through online consultation.